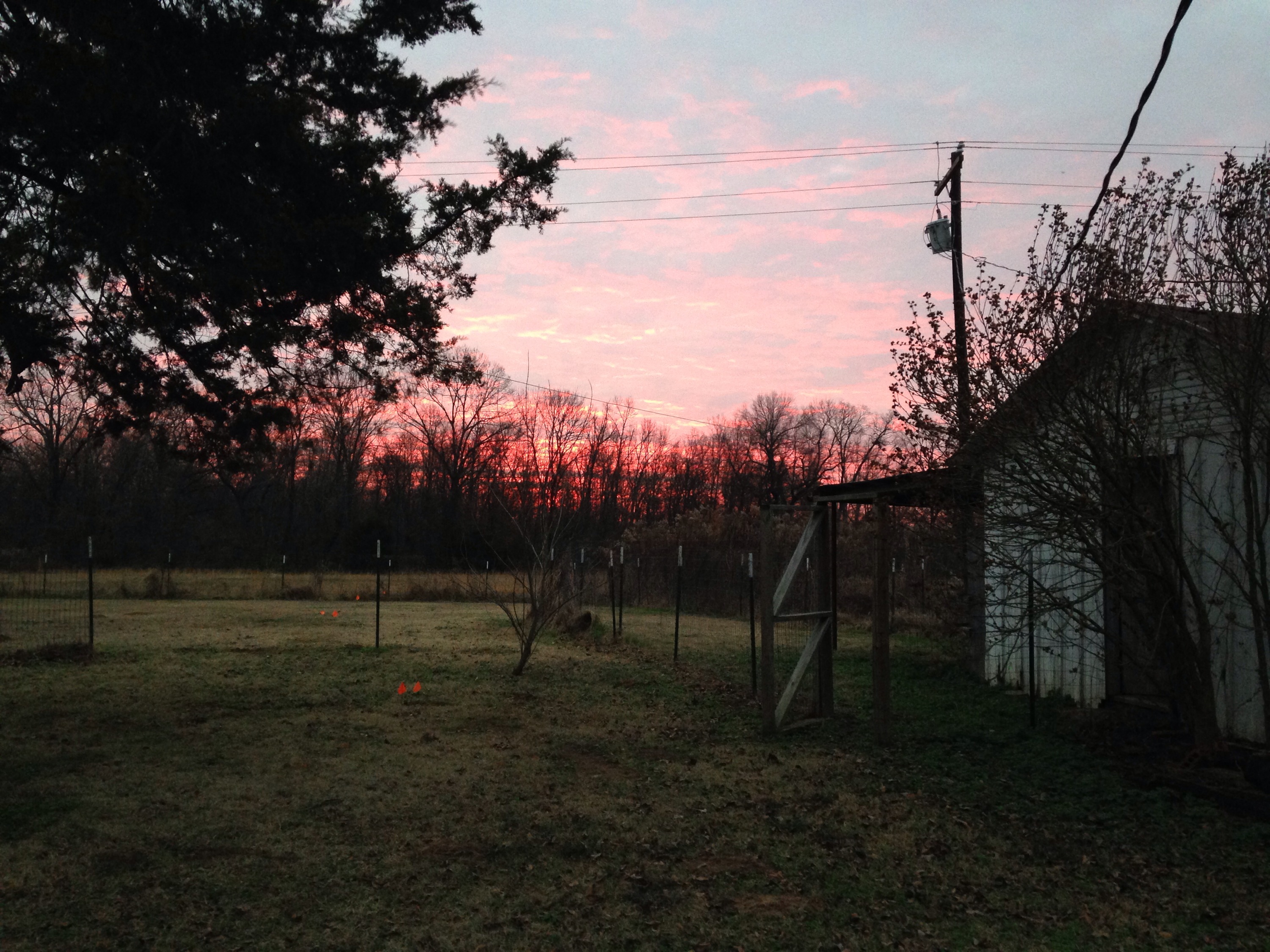 A beautiful sunny morning with a chill in the air as I make my rounds through the barnyard mucking out various stalls. It's a glorious Sunday and while many would be at church, I'm experiencing church in the barnyard. Living on a farm with the requisite animals means there is an endless cycle of food and poo. Some of which is worse than others. Not that my intention for this writing is to provide an exegesis on the myriad types of farm poo but believe it or not, there are things to learn from said poo.

Most notably and probably the most obvious is the health of your animal. But (no pun intended) I digress. Let's get back to church in the barnyard.
You know, when we are tuned in to God's voice He can use any number of circumstances or events to speak to us. The big question is: are we listening?
As I stood in the stall looking down at the floor of damp hay mingled with goat pellets amidst the odious aroma of duck waste (ducks are low on my list of animals I will purchase in the future btw) I thought about Jesus' birth in a stable.
Most of us would be appalled if we had to give birth on a pile of hay with goats and chickens looking on yet, Jesus did that for us. He, the most Holy, the Most High God came as a helpless babe in the midst of animal dander, dusty hay and poo.
Now, let's be honest a moment.
How many of you would hesitate to walk into a barnyard because you are afraid of what you might step in? You're concerned about what you might get on your shoe or an odor that might assail your nose yet,
to Jesus, it wasn't too much to arrive helpless for you and me.
Think about it.
Wow Jesus, you did that for me!
Being born in the stable is a reflection of the condition of mankind. What is the condition of mankind today? Are our churches filled with religion instead of relationship with the King? And don't point your finger at others without examining yourself.

Does the knowledge of man exalt itself against the knowledge of God? Do we believe we don't need God because we've risen above that?
Have we avoided the stable in our refusal to deal with our own poo while we walk around too prideful to see the need to lower ourselves?
 "God resists the proud but gives grace to the humble." ~ James 4:6
Humility cures worldliness.
As I glimpsed again God's willingness to reach out to broken people (like me)I was humbled by His desire to be with us.
God is worthy of worship. He is God, YAHWEH, Jehovah and it's up to us to seek Him!
"Lord, I am blessed!
Thank you that you are with me even while I shovel poo! Thank you for reminding me of the love You have for Your people!" I stepped out into the sunlight and lifted my arms in worship as I cried aloud my gratitude.
For You alone are God!
"Christ Jesus,  made Himself of no reputation, taking the form of bondservant and coming in the likeness of men…He humbled Himself and become obedient to the point of death… "           ~ Philippians 2: 7-8
And she brought forth her first born Son, and wrapped Him in swaddling cloths, and laid Him in a manger, because there was no room for them in the inn. ~ Luke 2:7
"For there is born to you this day in the city of David, a Savior, who is Christ the Lord. And this will be a sign to you: You will find a Babe wrapped in swaddling cloths, lying in a manger." ~ Luke 2:11-12